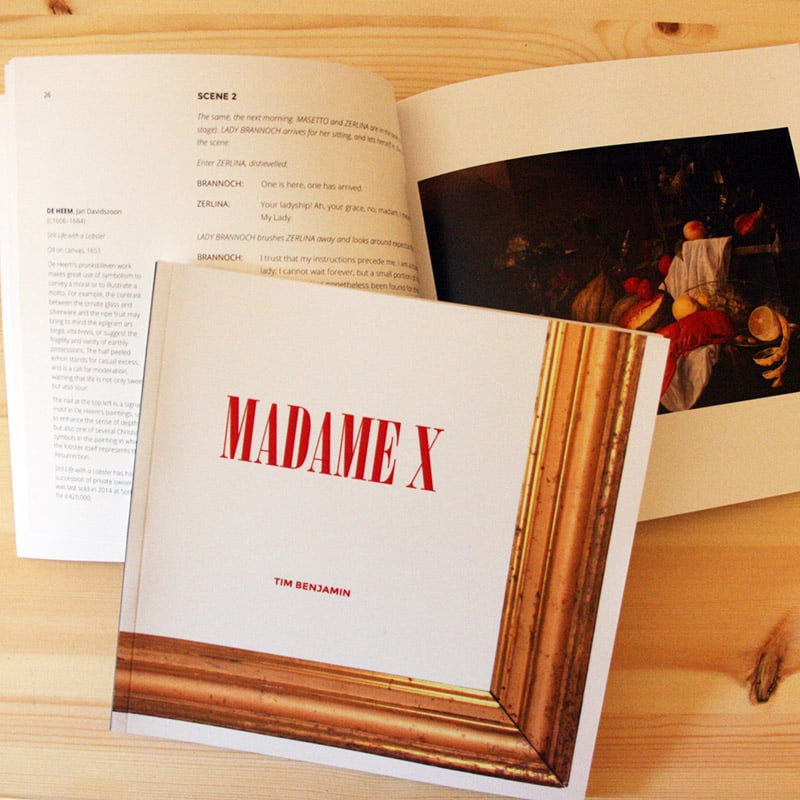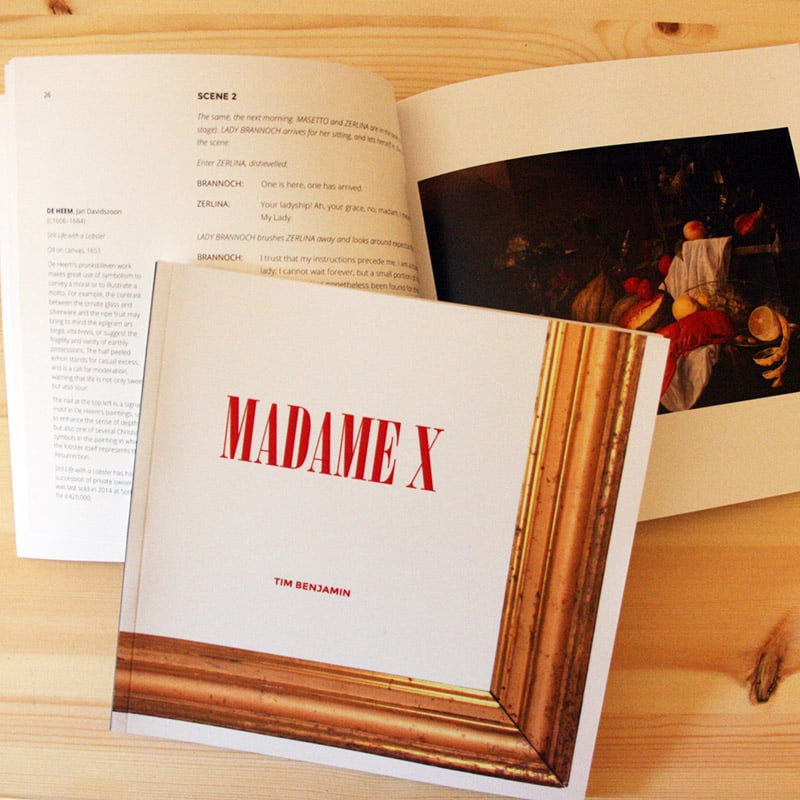 Madame X Libretto + FREE programme
£8.00
A beautiful perfect-bound libretto for the opera Madame X by Tim Benjamin, first performed by Radius in 2014.
The libretto has 84 pages and contains 40 colour reproductions of the world-famous artworks to which the opera's text frequently refers.
This libretto is a limited edition of 250, and each is numbered. When they're gone, they're gone!
The libretto comes with a FREE programme from the world premiere as performed by Radius in 2014! (while stocks last)