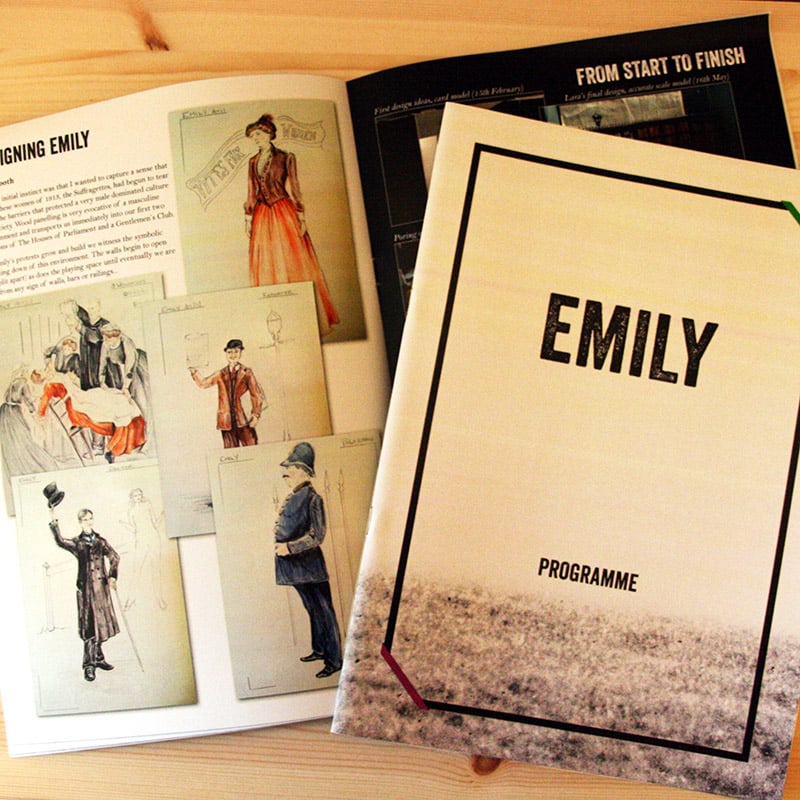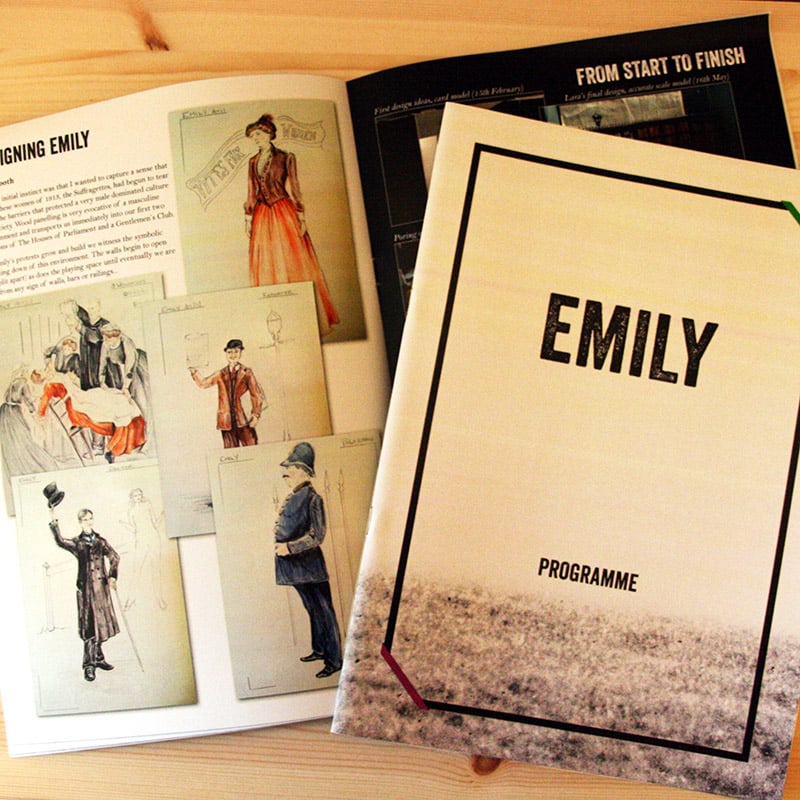 Emily Programme
£2.00
A programme from the world premiere of the opera Emily, as performed by Radius in 2013.
This special commemorative programme, for the production which marked the 100th anniversary of Emily Davison's death at Epsom, contains fascinating articles, production + historical photographs, and insights into the elaborate design process required to bring the Edwardian era to life on the stage.
The Emily programme features 30 full-colour pages and is approximately A4 (portrait) in size.
Last few remaining!