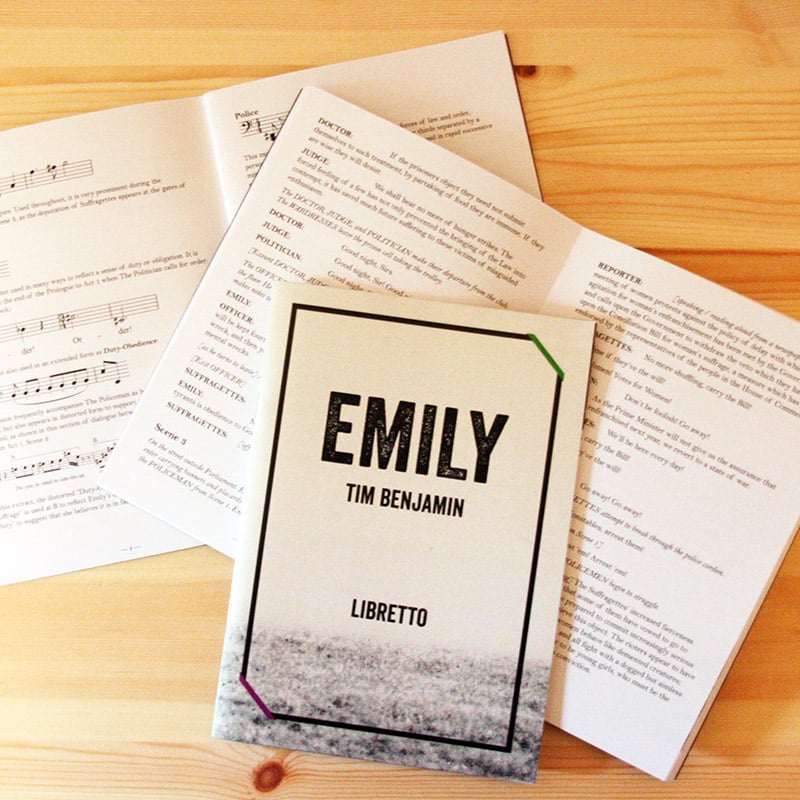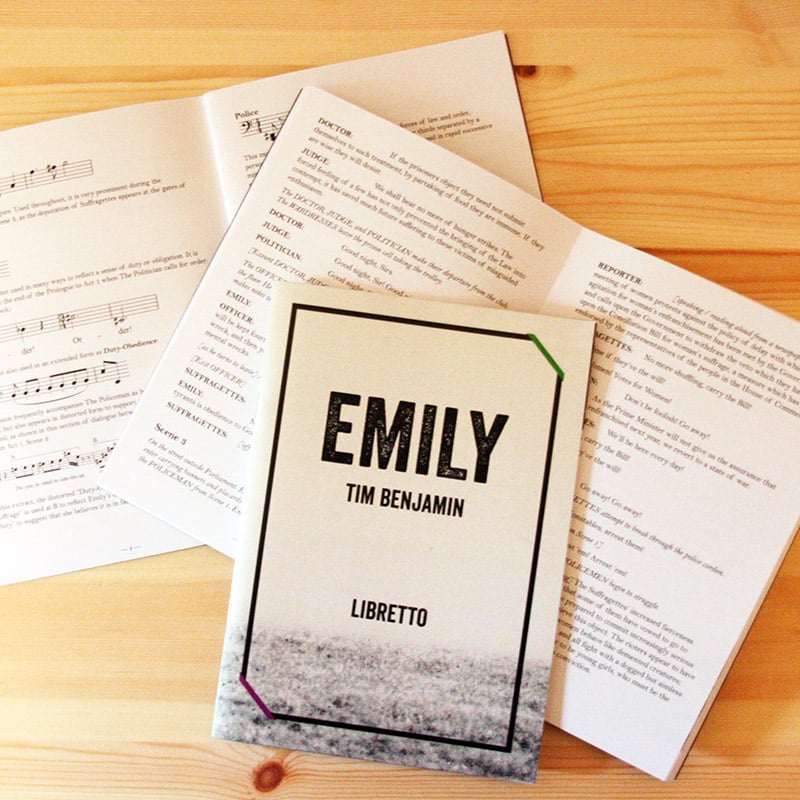 Emily Libretto
£4.00
A libretto for the opera Emily, first performed by Radius in 2013.
Unusually, as well as the libretto, this 38-page book-of-the-opera also contains a listing of the leitmotifs used by the composer to draw attention to the different forces at play in the powerful Emily story.
The book also contains several photographs of the composer's original manuscript, providing an insight into the creative process, together with a chapter of notes on the historical sources used to create the libretto - truly a collector's item.
Last few remaining!